Tony Nunez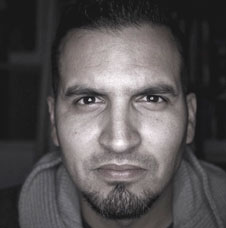 Tony Nunez is a marching percussion and sound design specialist living in Southern California. He is the percussion arranger and visual designer at South Hills HS, Arcadia HS, and serves as a designer with Riverside Community College Indoor Percussion.
He is also the Music Coordinator and Battery Arranger for Mandarins Drum and Bugle Corps. Tony is also a freelance clinician with Music for All and WGI Drumfest, and is an arranger for many high school and independent ensembles in the United States and France.
Tony is a former tenor line member of the Santa Clara Vanguard Drum and Bugle Corps, Riverside Community College Indoor Drum Line, Patriots Drum and Bugle Corps, and Black Knights Indoor Percussion. He was also formerly on staff with the Phantom Regiment, Carolina Crown, Santa Clara Vanguard Drum and Bugle Corps, Blue Knights Drum and Bugle Corps, and Music City Mystique. He is a member of the WGI Board of Directors, the Vic Firth Education Team, ASCAP, and is an Apple Certified Master Pro in Logic Studio.
Tony is a proud Yamaha Performing Artist and uses Zildjian Cymbals, Evans Drumheads, Planet Waves Cables, and Vic Firth Sticks and Mallets.